Studying plants opens the door to a huge range of career possibilities. We've highlighted a few plant scientists here, and provide links below to many more people whose work might inspire you.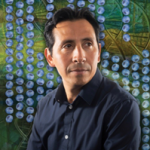 Dr. Patricio Muñoz, Associate Professor, Blueberry Breeding and Genomics, University of Florida. Originally from Chile, Dr. Muñoz received his PhD from the University of Florida, and has been a professor there since 2013. His research focuses on blueberry breeding.  Check out his lab website, and a video intereview he conducted recently with graduate student Modesta Abugu.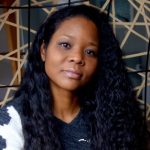 Dr. Anoma Lokosou, Syngenta. Originally from Togo, Dr. Lokosou received her PhD from Wageningen University in the Netherlands. She has worked at Syngenta since 2011. She leads teams that are focused on the genetic improvements of lettuces and brassicas (cabbages). Find her on LinkedIn and learn more in an interview concuted by Mathieu Ayenan.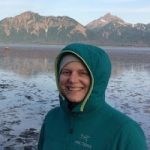 Ann Erickson received her BS and MS degrees from the university of Illinois. She works for the Bureau of Land Management (BLM) in Anchorage, Alaska, as a Botany, Forestry and Range Programs Lead. She oversees budget, policy, and technical guidance for these programs in BLM Alaska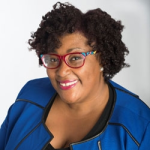 Dr. LaKisha Odom is the Scientific Program Director at the Foundation for Food and Agriculture Research. Dr. Odom received her PhD as well as her undergraduate degree from Tuskegee University. Since 2016 she has been the Scientific Program Director at FFAR, a nonprofit organization with the goal of increasing funding for food and agriculture research space. She recently participated in a webinar about how to find your dream job, where she talks about her career path, and was interviewed by graduate student Marlo Hall.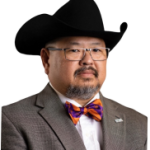 Dr. Kevin Ong received his BS from Penn State and his PhD in Plant Pathology from Clemson University. He is a Professor and Extension Plant Pathologist at Texas A&M university and director of the Texas Plant Disease Diagnostic Laboratory (Plant Clinic), which provides plant disease diagnostic service homeowners, farmers, greenhouse and nursery producers, and any others needing accurate identification of plant disease problems.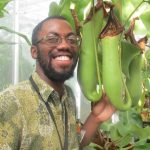 Dr. Kadeem Gilbert is an Assistant Professor at Michigan State University. He received his BS from Cornell and his PhD from Harvard. He studies carnivorous plants and their interactions with insects and microbes. He also studies symbioses between plants and other organisms more broadly, focusing on the ability of plants to physiologically modify the properties of the microenvironment to which their symbionts are exposed. For more information, check out his lab website.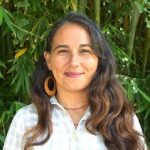 Dr. Amelia Merced received her BS and MS degrees in Puerto Rico, and her PhD from Southern Illinois University. She conducts field studies and works with the bryophyte collection at the herbarium of the University of Puerto Rico, Río Piedras. She is interested in the diversity and distribution of bryophytes in Puerto Rico and how they respond to anthropogenic and non-anthropogenic disturbances. Read about her research on her website.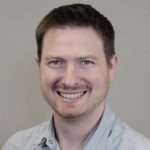 Andrew Foudree is a Senior Research Associate in the R&D division at Corteva Agriscience, who is focused on creating new valuable seed traits. He earched his BS from the University of Minnesota and his MS from Iowa State University. His work involves the management of pipeline data storage in relational databases and direct reporting from those locations. He recently contributed to a webinar on careers in science without a PhD, and you can connect with him on LinkedIn.
Inspired to learn more about careers in plant sciences? Check out some of these resources.
From the Botany Society of America (BSA): Careers in Botany and BSA Spotlight on Career Scientists.
Front and Center Plant Science, highlighting Black, Indigenous & Latine plant scientists.
From the American Phytopathology Society: Plant Pathology Career Center and Launch Your Career in Plant Pathology.
From the Morton Arboretum, Finding your Roots in STEM Careers
From the American Society of Plant Biologists, Profiles of Plant Scientists
From the North American Arabidopsis Steering Committee, Early Career Scholars Subcommittee and Inclusivity Scholars Program