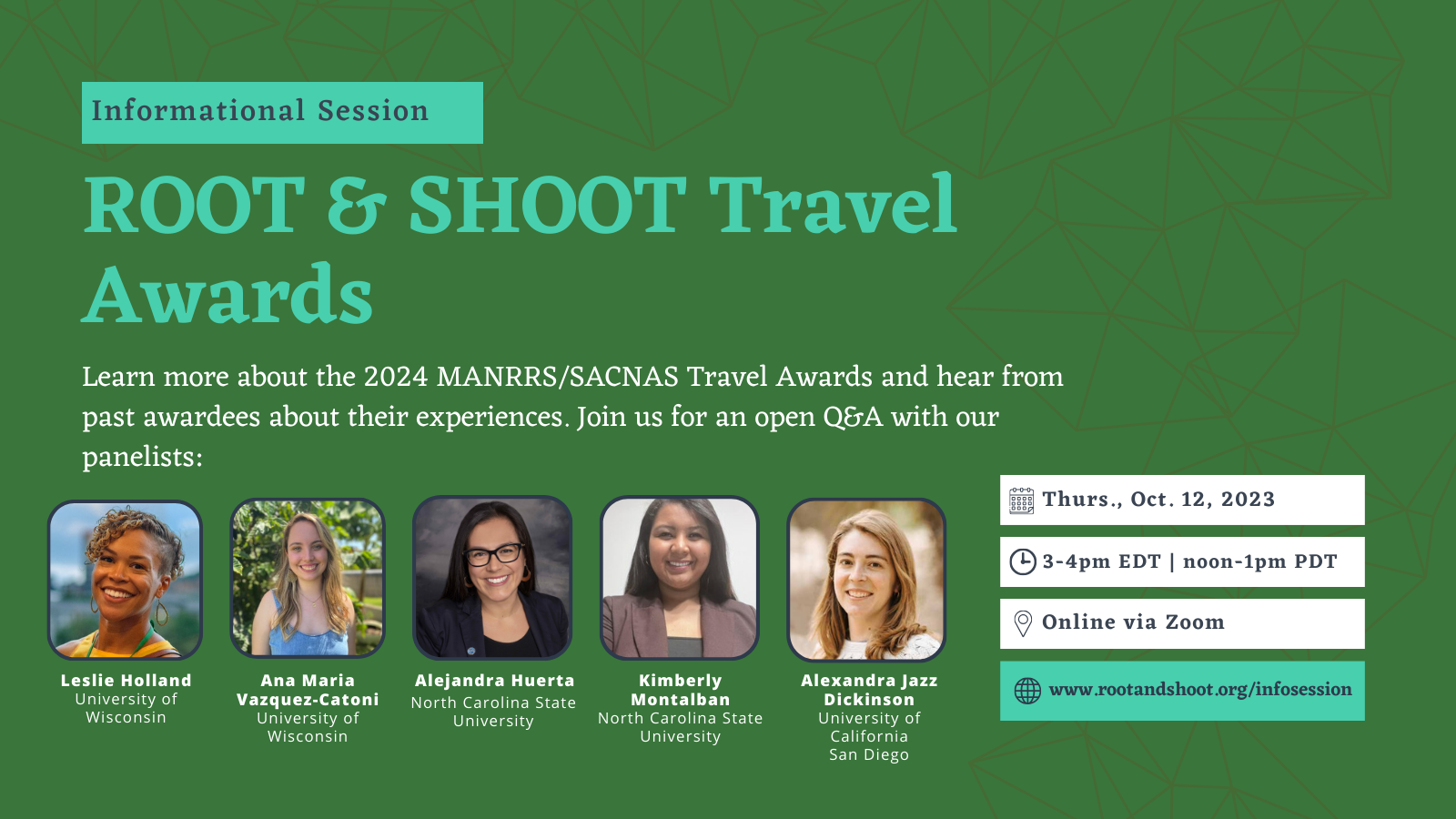 Thank you to attendees and panelists who participated in the informational session. A recording of this event, which was held October 13, 2023, is below.
To learn more about application requirements and hear from past awardees about their experiences, please watch the video. Thank you to panelists:
Leslie Holland — University of Wisconsin
Ana Maria Vazquez-Catoni — University of Wisconsin
Alejandra Huerta — North Carolina State University
Kimberly Montalban — North Carolina State University
Alexandra Jazz Dickinson — University of California San Diego
For more details about the 2024 Travel Awards, click here.
Applications for the 2024 Travel Awards close Friday, November 10, 2023.
Please use this link to register for the info session: https://forms.gle/jTGGnvVKYGRQEgYM9 
Questions about the award or info session? Email marcia@rootandshoot.org.